We would like to share with you our impressions of the recently held freshman day, organized by the Student Union together with the administration of the AL "International House Tashkent".
It was a day filled with energy, meetings, and unusual adventures created with love and care for you.
We have planned a bright, joyful, and unforgettable celebration to greet our newcomers in collaboration with the lyceum administration. Games, tournaments, and team activities were planned to assist new students in developing teamwork skills, making new friends, and feeling a part of our fantastic student community.
The "Freshman's Day" holiday also provided an opportunity for our new students to meet the administration of the lyceum, which was right next to us on this special day since it is concerned about your educational process and well-being in the educational institution.
Freshmen felt a warm welcome and support from the whole student community, thanks to the efforts of the Student Union and administration. This day represented the start of an intense and thrilling learning journey for us, and we are convinced that it will be the start of many amazing adventures in your education.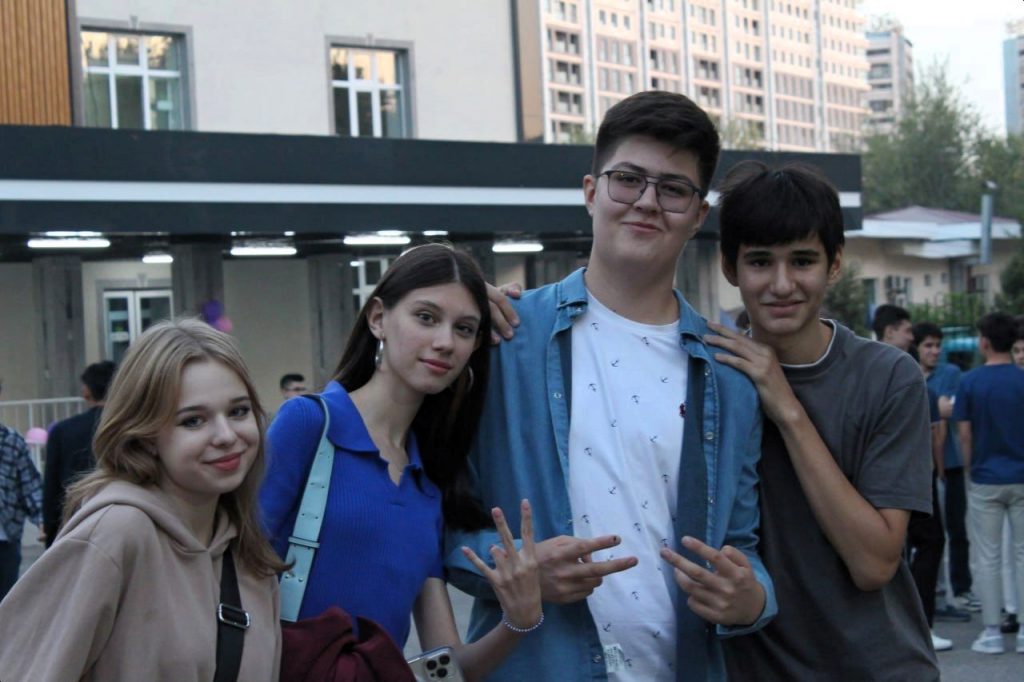 We would like to thank the institution's management for their assistance and support in planning this wonderful "Freshman's Day" celebration. Their commitment to making your college experience memorable only reinforces our shared objective of fostering a supportive and dynamic atmosphere for your achievement.
We also want to express our gratitude to our new students who shared this day with us. You are the heart and future of our lyceum, and we are thrilled to have you as a member of our family. May every day of your academic career be filled with unforgettable experiences, new relationships, and possibilities for personal growth and development.
Stay tuned for more exciting events and activities in the near future! We are eager to assist you in making your student experience memorable and entertaining.
Stay with us, stay with SU