"Nurture a generation that will contribute" is the motto of the Frankfurt School of Finance and Management. We do not cease to carry out reports on our outstanding students, who reach more and more heights every day. One of them is Yusupov Muhammad-Otabek, a student of the 2tn1 group, who entered a large number of foreign universities.  We wish you a pleasant reading of our interview!
First of all, tell me, which universities did you enter?
I entered Germany, USA, Russia, Uzbekistan and applied to one of the universities in Australia. But most of the universities I've been accepted to are in America.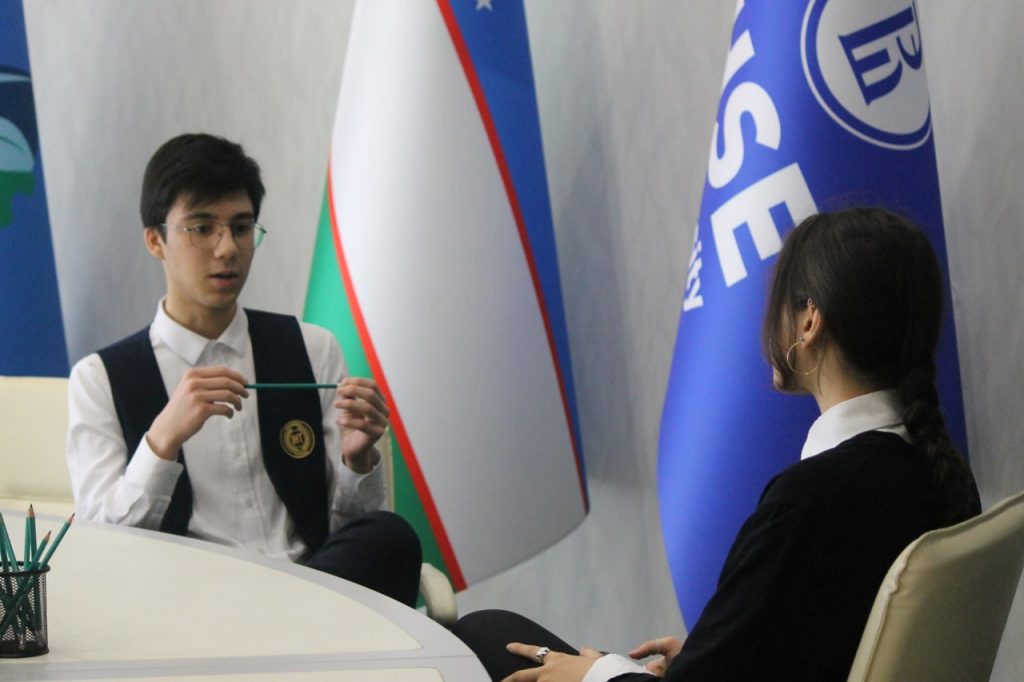 Let's start with America. Which ones did you enter?
If we take the ratings in ascending order, then Adelphi comes first, where I received a grant of $ 96,000, but still, this is not enough to cover the costs, since the university is located in New York, where living is expensive.  Besides them, I entered Drexel University,  The University of Arizona, Purdue University.
 Tell us about the university in Germany where you entered the same way?
Frankfurt School of Finance and Management.  The campus of this university was completely rebuilt in 2017, but it has existed since 1957.  This is a banking academy designed only for the economic sector, that is, there are no other areas, only the economy.  It is located in the economic center of Europe – Frankfurt.  It is somewhat difficult to enter there since most applicants have an English level of C1, and some even C2.  Many applicants who failed to pass are very smart guys.  I can say that I was very lucky with the interviewer, she helped me relax and the interview went smoothly.  Immediately after it, I was told that I was approved and could already sign documents.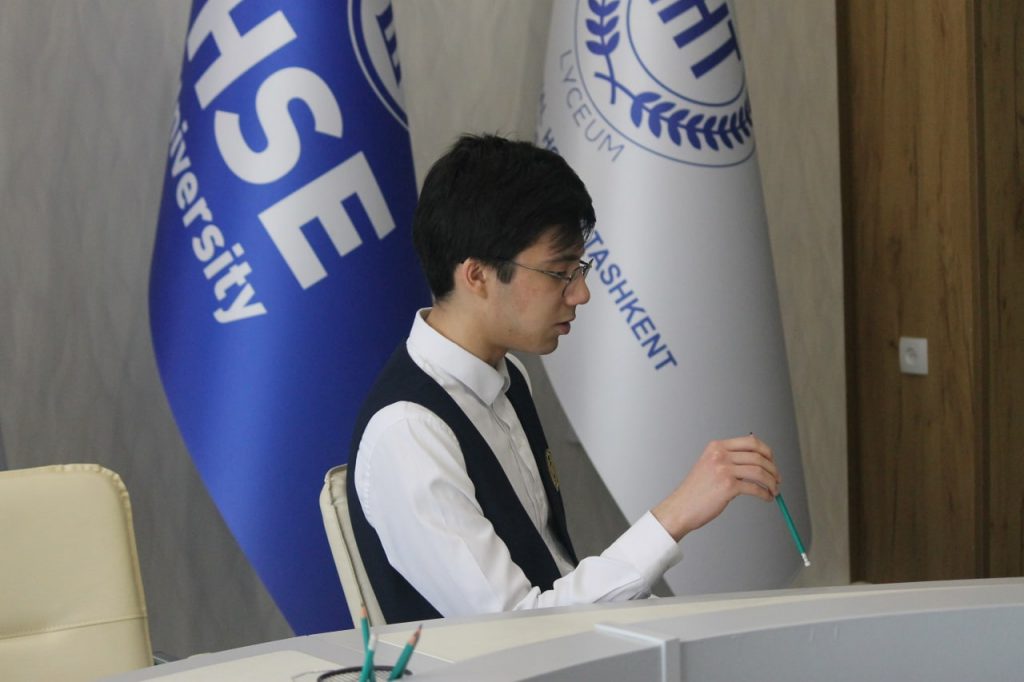 As I understand it, you plan to start training there.  And as far as I know, a foundation program is required there.
Yes, an interesting fact is that the full training will last 4.5 years.  Moreover, the foundation is paid by the student himself, but after him, a certain number of grants and discounts appear for the bachelor's degree.  Given that it is private, the grants promise to be generous.
What helped you to apply?  Perhaps some certificates, diplomas, or luck?
 Luck, as such, was not much.  The most significant was not IELTS, not the olympiads, but rather what I did outside the classroom.  In an interview, after a glimpse of my IELTS, I was asked the question "What have you done for your educational institution?", And here I was already able to give my all, talking about the fact that I taught my classmates English, and perhaps someone, thanks to me, will enter university.  I also motivated my friends to start understanding finance.  In general, my extracurricular activities played a decisive role.
 Why did you choose the Frankfurt School?
I chose this university because it is ranked in the top 50 in the world and is located in a safe and cultured country, Germany.There is also a financial side, since studying, for example, in the USA, is much more expensive.  And of course, the fact that this university is focused specifically on finance.  In addition, they have a 3 by 3 system, where you study for 3 days and practice for 3 days. In addition to finance, they also pay great attention to IT technologies.  They oblige each student to know at least 1 programming language, there are also courses aimed at cryptocurrencies.  That is, whatever I want, I can get from this university.
On a scale of 1 to 10, how would you rate the difficulty of admission?
Probably 10 out of 10. I remember the moments when I sat for days and tried to figure out the filing system.  Translation of certificates, getting your transcript, writing letters of recommendation, motivational essays, surviving interviews and all this stress is a complex process.  But the biggest problem with these universities is not even admission, but tuition fees.
Can you advise freshmen, maybe some life hack to make it easier to understand the process of applying abroad?
If I were part of the administration, then I would gather all the incoming sophomores and ask them to share their experiences. Ask as many questions as possible to the same sophomores, I don't think anyone will refuse you.
 Share your plans for the future after graduation.
I had an idea not to stay in Germany, but to return to Uzbekistan.  Given that the financial sector is not good developed here, it needs to be developed. Therefore, I would like to open something here in the spirit of an investment company that will educate interested people. In America, for example, about half of the people in the working sector even receive a salary in shares and actively invest.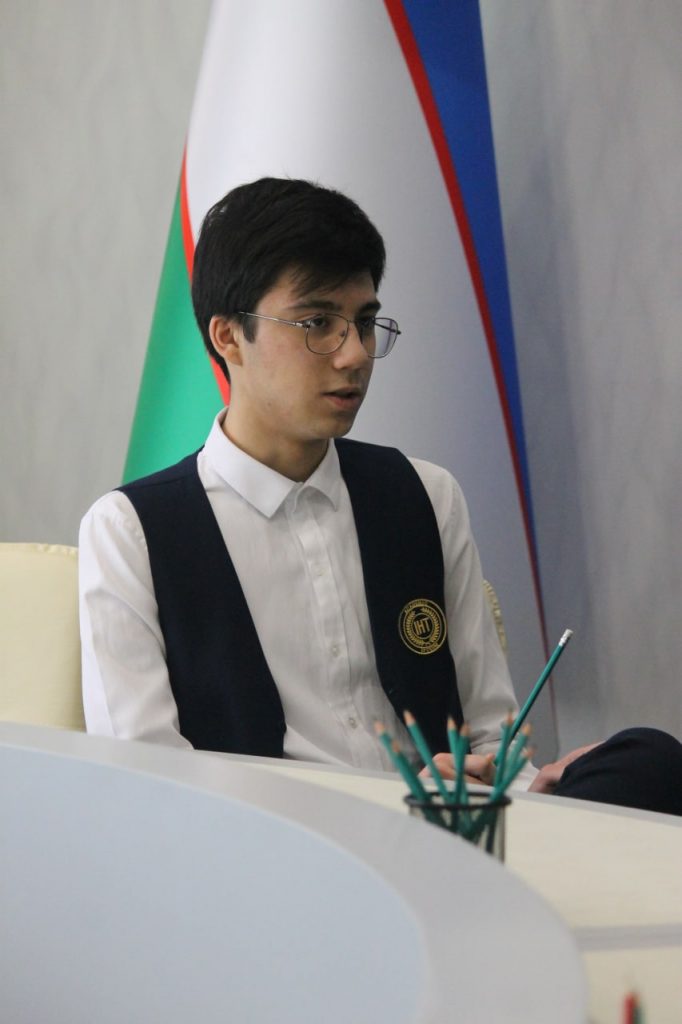 Why do you want to come back and not stay in Europe?
If you look at it as an economist, and as a future graduate of the Frankfurt School, whose main motto is "Raise a generation that will make an impact", then in Europe I will not be able to make a big contribution, unlike Uzbekistan.  And from the financial side, it will be possible to make good money here, and from the moral side, the desire to benefit your people, given that everyone is leaving here.
 Is there anything you would like to know before applying?
How to choose universities.  When I started, my eyes ran wide, I did not know what to choose.  And if I had some tool to help me filter universities, that would help a lot. Then I would save a lot of time.
The article was being worked on:
Shamsutdinova Kira
Karimjanov Murod
Azimova Dildora